PRODUTTORI BORSE IN VERA PELLE, ASPELL ACCESSORI MODA E' UNA GIOVANE E DINAMICA AZIENDA.
STOCK Lot. 2014-001
Total Price for WHOLE LOT (18 Pieces): EURO 864,00
Method of payment: Paypal or bank transfer
Buy: Moda bargains or Area Riservata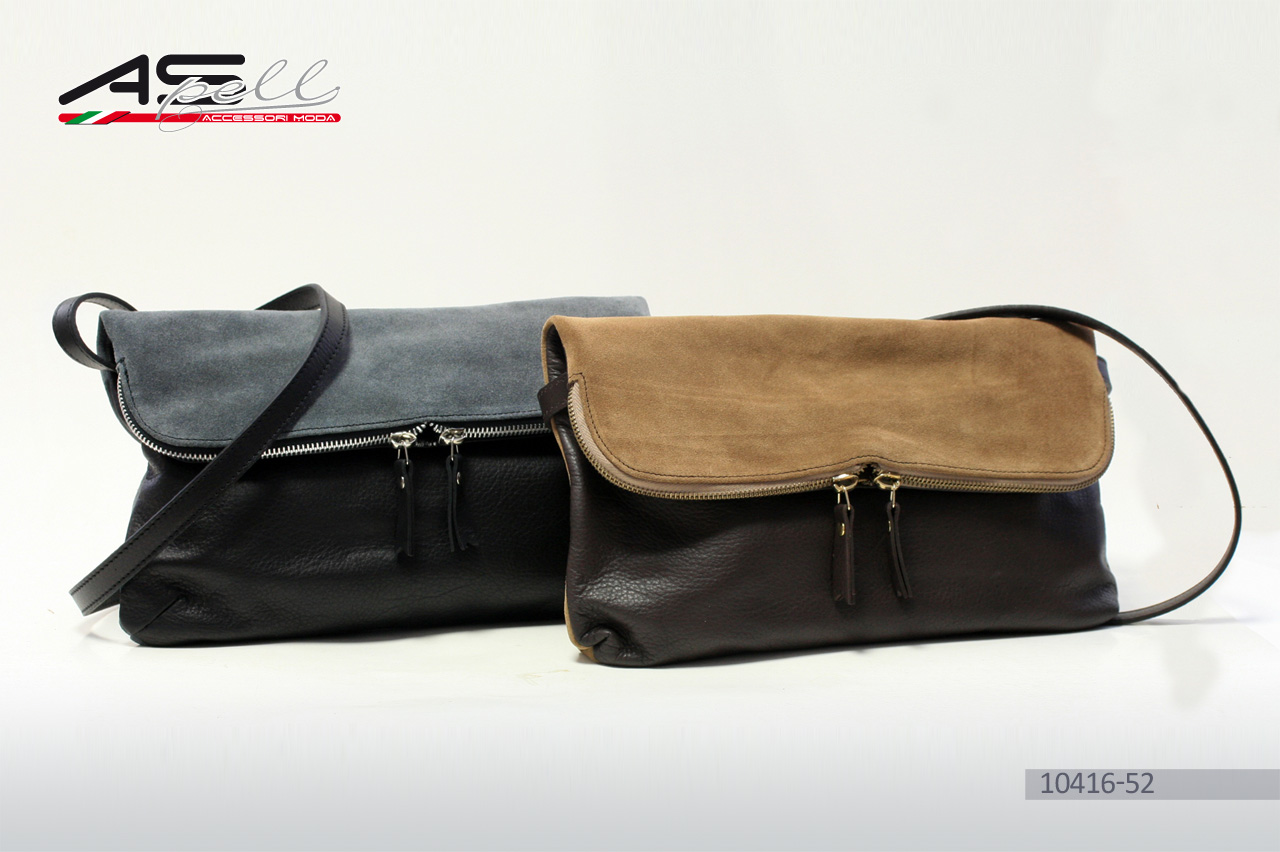 ASpell sells in stock, due to the end of the series, this beautiful bag made ​​of genuine leather in suede and soft souvage, which you can see in the photograph, with a SPECIAL PRICE!
It is an opportunuty not to be missed to offer your customers a fine product, made ​​with genuine Italian leathers and hand-made by Italian craftsmen.
Available in two versions of timeless colors, can be worn as a shoulder bag or used as a clutch for an evening look.
Removable shoulder strap.
Inside lining.
Three inside pockets, including one with zipper closure.
With double zipper closure.
Genuine leather cowhide.
Dimension: 30x20 cm
The production is 100% made in Italy guaranteed.
The lot is composed by item 10416-52 and includes the following colors:
Black / Grey - 9 pieces
Brown / Beige - 9 pieces
You can buy this stock here after a registreation on "AREA RISERVATA" or in Moda Bergains of the ItalianModa panel
We can ship worldwide, the products will be shipped directly from Italy. Request a quote for shipping.